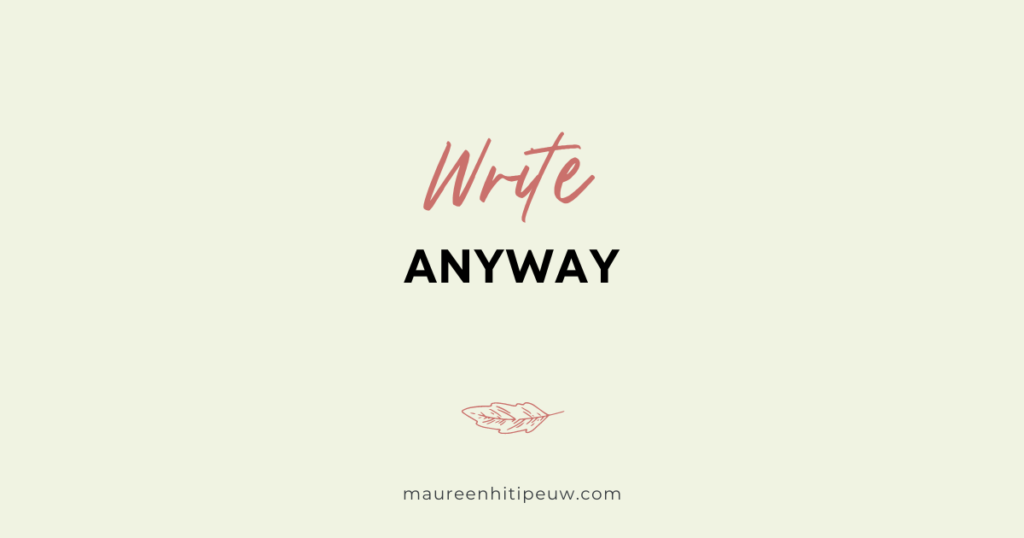 Yesterday I wanted to write…
Two weeks ago I wanted to write…
A month ago I wanted to write…
But I couldn't bring myself to transfer these thoughts and feelings into tangible words.
And today he – the one I love – reminded me if it is a scary thing to write then I should dive deep and write the hell out of how I feel. He always encourages me to choose to face the scary bits, the uncharted venues. Thank you, my love!
That morning as I sat there barely going through my first cup of coffee when I got the message.
At 6:43 am on December 12, 2017…what was supposed to be a nerve-wracking Tuesday from the huge project that I needed to handle, our world shook.
My son's father, my ex-husband passed away that morning.
Tears flow silently as I sat there holding my coffee cup and staring at my phone.
I message his mother back. My boy needs to see his father. They let him come to the funeral home by noon.
Almost in panic mode, I messaged my family. I needed them to take my boy there because I couldn't leave the project. The event must go on and there's no one who could replace me.
How to tell my son?! My heart raced and broke at the same time. He needs to know. So I sat him down and broke the news as gently as I could.
I will never be able to forget the wailing sounds that came from his trembling body as he collapsed into my arms.
We sat there both crying and I could only repeat myself telling him that his Daddy loves him so much. God, that pain in his eyes…I wish I could take all of his pain away! But I can't…I can only let him cry it out.
I am stricken with guilt, helplessness, and sadness.
My family…God, what would I do without them?! They came together and held my son close while I must drag myself to get the job done. They let him cry as much as he needed to, and they took him to the funeral home. They give him all their love while his tender heart is breaking.
I came to my event with swollen eyes and guilt so heavily blanketed my whole being that I had to put on autopilot mode to get my job done.
♥
"Remember you need to prepare yourself too, Maureen."
The words from the school counselor I met a few months ago played in my head constantly.
When she mentioned that, I brushed it off. My main concerns and focus were to help my boy. I have been worried sick since the day my ex told me he had cancer over 2 years ago.
Grief caught me off guard!
I was NOT ready for the waves of emotions that came out of nowhere and paralyzed me. It went from sadness to anger. I had a lot to process too.
Yes, I was angry at my ex for making me the one that had to tell him the most heartbreaking news in his 11 years of life! I was angry because he had asked me not to mention anything when they found out his cancer had spread. I was angry we couldn't attend his funeral!
There were a lot of frustrations at the end of his battle. I know he has fought very hard and in his own ways he did what he did because he didn't want our son to remember him being in a bad shape.
It took me a while to stop being angry. I cannot change what has happened. It is beyond my control.
I wanted to say that I handled everything with grace…but no, not so much. It was a struggle to come to terms with his passing.
I am just thankful that he and I had been on really good terms when he passed away. We were like friends until the very end. For that, I am grateful. He and I had had our closure months ago.
It's only been a little over a month and I still monitor my son closely. Please keep my son in your prayers or please send him healing thoughts as we both journey on.